It's been 11 years since Arsenal won the league with "The Invincibles", arguably the greatest team ever seen in Premier League history. If you'd have said when Arsenal lifted the trophy in May 2004 that they wouldn't win a league title again for at least 11 years, people would think you were insane.
This was a team containing a suave attacking trio of Dennis Bergkamp, Thierry Henry and Robert Pires, the fierce midfield duo of Gilberto Silva and Patrick Viera and an unbeatable defence consisting of Ashley Cole, Kolo Toure and Sol Campbell. This team had it all.
They blew the Premier League to pieces and embarrassed other teams in the process. Thierry Henry won the golden boot and Arsene Wenger was widely regarded as the best manager in the land.
The next 11 years would involve winning just three F.A. Cup victories and getting to the final of the Champions League where they would be narrowly beaten by Barcelona. Over a decade of unthinkable underachievement.
Patrick Viera would leave for Juventus and Thierry Henry would move to Barcelona, as would Cesc Fabregas, but only after Arsenal turned him into a world class player. Robin van Persie would join arch rivals Manchester United in 2012, a signing that would be pivotal in United's league title triumph the following season. All of them were sold, still in their prime, as Arsenal captain.
Arsene Wenger oversaw the loss of all of these key players who would go on to win the title with the team they joined. Samir Nasri, Bacary Sagna, Gael Glichy, Emanuel Adebayor and Kolo Toure would also all leave the Emirates over this period to join the revolution that would see Manchester City become one of the top clubs in England.
It does not take a genius to figure out Arsenal's prolonged trophy drought, excluding their three F.A. Cup wins.
How can any club sell four captains and multiple key players over such a period and expect to maintain success? Combine this with a lack of major investment and it's impossible.
In recent years the signings of Mesut Ozil and Alexis Sanchez for large sums of money bucked this trend, but there's now a new problem, squad imbalance.
Arsene Wenger's squad has some of the best creative players in the world at his disposable, but is in desperate need of defensive midfielders, a strong centre back and a striker.
Santi Cazorla, Alexis Sanchez, Jack Wilshere, Aaron Ramsey, Mesut Ozil and Oxlade-Chamberlain all have tremendous ability and can cause any team problems going forward. However, none of these players want to defend.
Every successful team has a strong defensive midfielder at the helm. Barcelona have Busquets, Bayern have Alonso, Chelsea have Matic and Arsenal had Viera. Too often Arsenal's midfield gets bypassed in games and despite Cazorla now playing in a deep role, he lacks the natural instinct to defend and retrieve the ball.
Whilst Francis Coquelin's recent strong form has led some Arsenal supporters to think their problems have been solved, he can't do it on his own and it remains to be seen whether the Frenchman's strong start is going to turn into consistent form.
Olivier Giroud's inconsistency also raises a question mark as to why Wenger has refused to buy a striker for the last few transfer windows.
Napoli's Gonzalo Higuain and Real Madrid's Karim Benzema have been linked in recent times and they would be much better alternatives that Giroud.
The Frenchman seems unavailable to perform in the games that matter. Monaco last season in the Champions League springs to mind, where he missed four or five great chances and Arsenal were subsequently knocked out of the competition at the last 16 stage. Fragility at the back and lack of cutting edge going forward were evident.
Is Giroud talented? Yes, but he is simply not good enough for Arsenal. Nor would he get into the Liverpool, City, United or Chelsea sides' starting elevens.
Moving on to the defence, Laurent Koscielny had turned into one of the best defenders in the league. The same cannot be said for his partner, the vice-captain Per Mertesacker. Whilst the Gunners have been statistically strong in defence this season, the big German still looks uncomfortable at times.
You can't help but wonder how strong the Arsenal defence could be if Koscielny had a Hummels or Stones next to him.
Wenger's trust in players such as Koscielny, Giroud and Coquelin is admirable but is punishing both the club and its supporters.
Arsenal aren't a million miles away from winning the Premier League, with the inspired signing of Petr Cech in the summer meaning they finally have a great keeper in between the sticks for the first time since Jens Lehmann.
Wenger's blind ignorance to needing more players with bite and physicality has been the reason for Arsenal's leaky defence over the past decade. In "The Invincibles" team, Gilberto Silva and Patrick Viera managed to strike a balance and coordination which helped the team grind through games. While both players were brilliant with the ball at their feet, they also were willing to defend and this eased the pressure on the defence.
Big games in past seasons have led to a 5-1 defeat to Liverpool, 8-2 defeat to Manchester United and 6-0 battering against Chelsea to name but a few. This will not change until Wenger goes.
The 3-0 home victory over Manchester United this season was brilliant, but just weeks before they crumbled away to struggling Chelsea.
A Klopp or Mourinho would thrive at a club with the facilities, finances and players of Arsenal.
There is no doubt that had Wenger performed at any other big European club at this level, he would have been sacked several years ago. They're no longer feared by Europe's elite and have not mounted a sustained title challenge since they last won it.
Now, as we approach the hectic Christmas period Arsenal sit second in the table, only behind Manchester City on goal difference. In December and January, they face tricky games including away trips to Southampton, Liverpool and Stoke, not to mention a home clash with the league leaders, Manchester City.
They're on the verge of being knocked out of the group stage in Europe and were embarrassed by Sheffield Wednesday in the Capital One Cup. This is not good enough and yet many fans consider them to be having a good season. Here lies the biggest problem.
A majority of Arsenal fans are now pleased with getting to the last 16 in Europe, finishing 4th or 3rd in the Premier League and inconsistent performances in the domestic cups every season. The fans need to demand more.
Look at Manchester United. 23 years of unbelievable success under Sir Alex Ferguson, he retires and then David Moyes comes in. He underachieves and is sacked after less than one season. The fans demand and expect trophies year in, year out. Even Louis van Gaal, Moyes' successor is under pressure this season.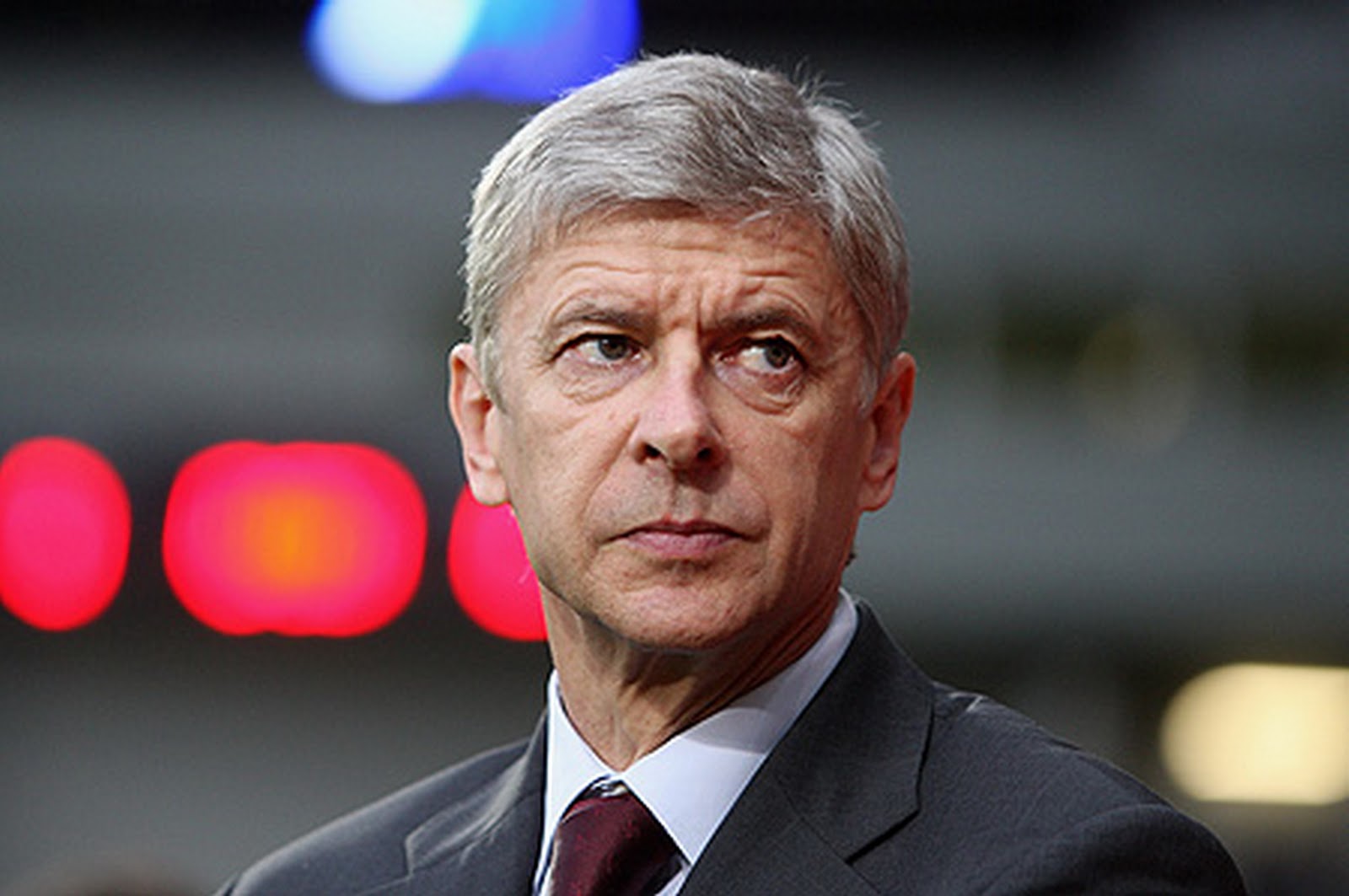 Wenger holds the board and fans ransom by successes he achieved a long time ago. Unfortunately, football is a sport where your success can be forgotten very quickly, well, if you're not Arsene Wenger. Just ask Brendan Rodgers, David Moyes and the under-fire Jose Mourinho.
Arsenal fans need to pull together and help their team by getting Wenger out the door. Arsenal is a great club that could have even greater success with a manager such as Ancelotti or Guardiola. It's not as if Arsenal couldn't attract that calibre of manager. The fans have a unique chance to change the direction of their club and perhaps get back to the top of the English game again.